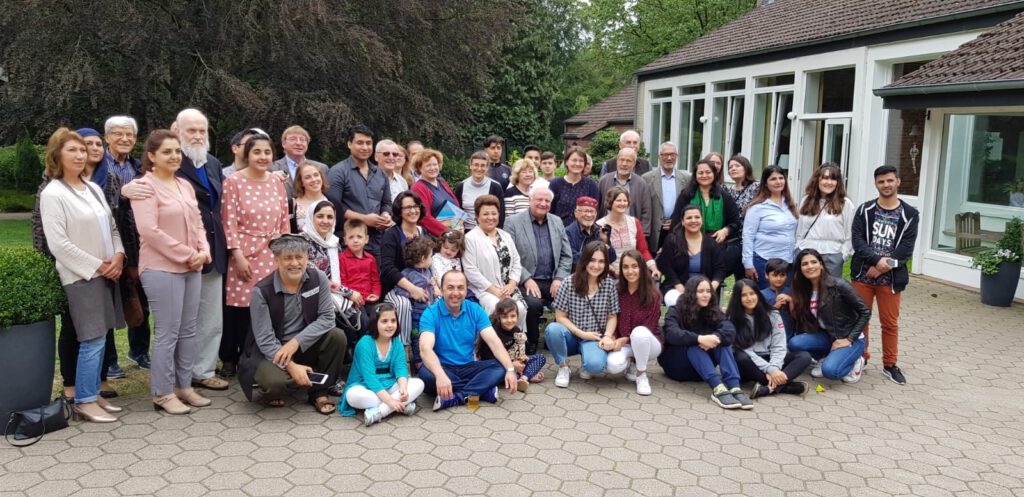 Hamburg, Germany: Germany's cooperation in facilitating ongoing intra-Afghan peace talks have led into an enormous debate among German and Afghan experts in Hamburg, calling it a long-term, complicated process to end the nearly eighteen years of war in Afghanistan.
German and Afghan experts held a five-day seminar under the title of "Afghanistan-week" in the hanseatic city of Hamburg in July 15-19, debating the challenges and substantive ways to find a lasting peace in the war-torn country.
"The problem is not about the peace, the problem is about what happens after that," said Thomas Rutig, co-director and senior analyst at Afghanistan Analysis Network (AAN).
He who has a background of 12 years (1989-2000) work as a foreign news editor and free-lance journalist specializing on Afghan, Central Asian development affairs and has spent over 10 years working in Afghanistan and Pakistan believes that the Afghan people and the Taliban seek peace but "their positions are unclear."
"It is a very complicated process but … it will continue until there is a positive solution," he added.
In this event, more than sixty Germans, Afghan-Germans, Afghan asylum-seekers, a Syrian and an Iranian, who are busy in the aid and development projects in Germany and Afghanistan, had participated.
"We invited German and Afghan scholars and people who have been working for many years in different areas in Afghanistan. That they could give information regarding the development projects and show their support to the Afghan people," said Dr. Yahya Wardak, head of the Afghanic e.V., an association which was founded to establish ties between Germany and Afghanistan.
"I found this very very interesting meeting of generations but also of opinions," said Martin Gerner, an Award winning film director of documentary feature films, a journalist and photo-journalist from war and conflict zones around the world.
He has spent more than a decade in Afghanistan working for the built-up of independent Afghan media and helping reshape Afghan journalism, filmmaking and theater through independent projects.
"One is talking about negative impacts of ISAF (foreign forces) all along the years and this can be discussed here. So it is critical views. It is fresh views," he added.
"I think it is very eye opening for the Germans and for the Afghans as well as," said Maria Hosein-Habibi, a rising Afghan artist in Germany, who had also participated in this event.
"I think it is important to have platforms for discussions to be able to express what the feelings are, what the fears are, the experiences and all that," she said.
Maria Hosein-Habibi who came to Germany almost 25 years ago when she was just a normal refugee kid, but now she is a PHD candidate and teaches in a German school too.
She exhibited some of her arts in this event, supporting the empowerment of the women in Afghanistan.
"More and more people try to participate through art in the developments of the society and politics and they try to have an impact on the mind-sets of people and open new ways," she said.
Maria and her family is another good example of the migration and integration in Germany. She is proud to be an Afghan and a German in the meantime.
"I, as a former Afghan refugee, … , as a girl, can be something not as a role model but as an example that we can do a lot if we want to," she said, adding that "… even our women and our girls are able to keep their own tradition and also adapt a new culture or tradition like the German. It is possible to live perfectly in between these cultures and connect both of that."
However Germany is one of the wealthiest economies in the world, the refugee crisis remains the defining political issue.
Germany had faced a large influx of asylum seekers in 2015 and 2016, triggered an emotional debate and now confronts political and social challenges that must be solved.
"I don't think that to integrate is the experience of short while. It is a long term," said Amadeus Hempel, the CEO and co-founder of the Association Intercultural Education Hamburg (IBH eV).
Mr Hempel made outstanding contributions to the political education of migrants in Hamburg, especially through founding of the non-profit association of (IBH eV).
He believes that education is the path to a better integration process.
"Somethings are not working good," Mr Hempel criticized the integration process in Germany. "Because, if younger people have to wait here years and years before they get the chance to integrate in the education system in Germany. (Then) that is a bad way. That's not very good."
"And even if they, someday, maybe go back then they need education and that is I think one of the most necessary things we can do," he added.
Mr Hempel is involved in aid and development projects in Afghanistan, helping to build schools, producing books for the medicine students in Afghanistan.
"I hope that this is one small stone of better understanding of both sides, no more and no less."
It is the 24th year of Afghanistan-week which has been held in Hamburg, the second-largest city in Germany.
Najeebullah Hazem