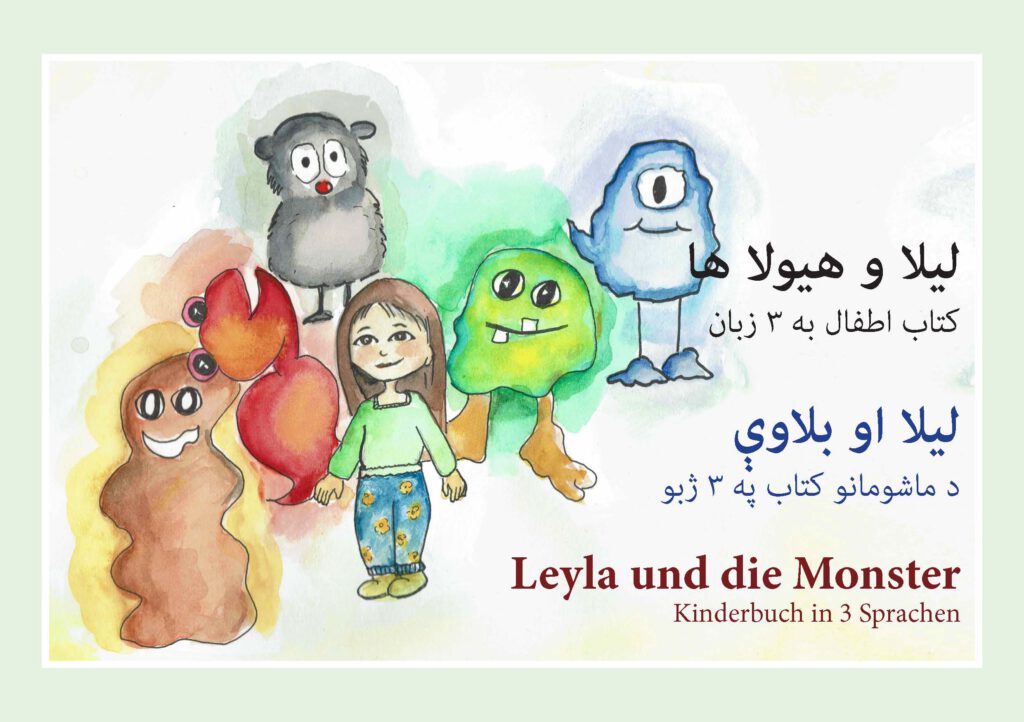 This book, which is called (Leyla & the Monster), is written by Arezo Popal, translated into Pashto by Nahid Olumi, and illustrated by Maria Hosein. The subject is children's stories written in Pashto, Dari and German languages.
This book, which has a number of interesting drawing and colorful pictures, is for Afghan children who live in Germany and want to learn their mother tongue as well as the German language. Also, this book is interesting for children in Afghanistan because the number of children's literature and stories books in Afghanistan are very limited.
On the other hand, it should be said that there are more than 300,000 Afghans living in Germany, and a large part of them are the young generation who were born or raised in this country. These children and young people can learn and study in German language schools. Most of these young people cannot read and write in their mother tongue, so learning the Afghan language is important to them and plays an important role in building their culture and personality.
This book was published in 2023 by the Afghanistan Information Center (Afghanic) in Kabul, which is considered the second edition of the book. This book, which has 28 pages, has a circulation of 1,000 copies, and will be distributed to a number of children and children's literature institutions in Afghanistan and Germany.