Dear Teacher,
One of the biggest issues at Afghanistan's universities is a severe lack of textbooks, which puts both students and teachers in a difficult situation. Most of students rely on outdated books and chapter notes that are poorly produced and offered for sale since they lack access to current knowledge.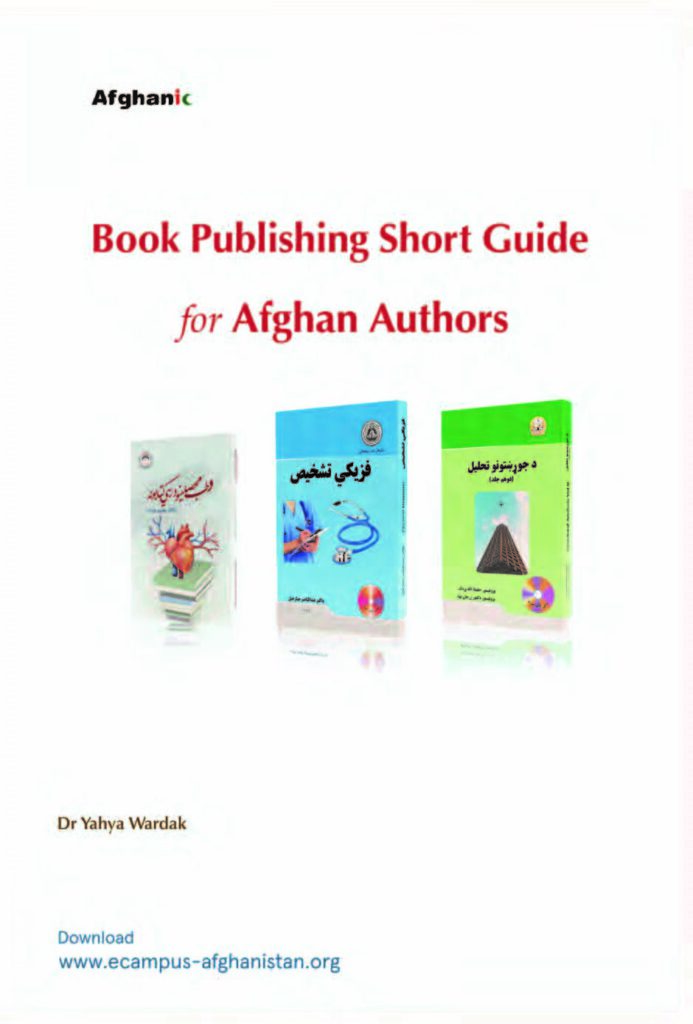 366 textbooks have been released by Afghanic between 2010 and 2022, most of them are in the fields of medicine and other sciences such veterinary, medicine, pharmacy, psychology, engineering, science, economics, media, and agriculture. Afghanic has the distinction of printing and distributing these publications to academic institutions. These books were authored and translated by Afghan professors. It is a source of joy that after their publication, these books were freely given to all public and private universities in Afghanistan.
Dear writers! To inform you about the process of printing and publishing books, we have gathered the data you will need to write and publish books for you in this collection. We hope that this will inspire you to work harder and more diligently in this area. Please read the crucial details and complete the application form before sending the book to us.
We hope that you will write books for Afghan students in your profession and then publish them through us.
If you have any questions, please contact us.
Office 0780232310, 0706320844
Email info@ecampus-afghanistan.org / wardak@afghanic.de
Dr Yahya Wardak
Ministry of Higher Education, Kart-e-4, Kabul, 2022
To download the booklet please click the following button: